DAC Provides Services to a Broad Range of Clients
DAC believes that our relationship with each client is absolutely confidential. DAC will never expose our customers for public gain. We are very proud to have worked with our clients, and as such will only list the types of businesses, not names or sizes. References however will always be given when requested for a proposal, or potential project.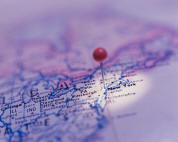 Our clients range from a single owner business to international corporations with more than 30,000 facilities. We have worked for cities, counties, government, public and private companies and organizations, schools, colleges, and the military. Our customers range from architects, project managers, law firms, municipalities, mayors and consulates to small business owners.
Additional Resources
Federal Buildings
DMVs
Libraries
Golf Courses
Schools
Colleges
Restaurants
Gas Stations
Parks
Stores
Malls
Corporate Office Buildings
Wineries
Banks
Theaters
Auditoriums
Public Streets
Jails
Courts
Sports Facilities
Spectator Arenas and Amphitheaters
Resorts
Hotels
Cruise Lines
Camp Grounds
Museums
Types of Industry
Department of Interior
Cities
Counties
States
Post Office
US Military
Aerospace
Housing and Urban Development
Bureau of Land Management
Petroleum
Energy
Utilities
Public Transportation Systems
Rail Roads